The company's customers are both from the private and public sector.
Customers in the private sector are the biggest Industrial and Commercial companies in the country, s.a. warehouses, Commercial Enterprises, contractors. Other customer categories are the Wood Industries, Food Producers, Contactors, Raw Material Dealers, Metal Products Companies, etc.
The public sector is a big partner of the company's activities and include customers such as Greek Army, Military Navy, Greek Air force, the Electric Company of Greece (PPC) , the different Water Supply and Draining Companies, Telecom, Ministry of Agriculture, Ministry of Public Works, Ministry of Development, Ministry of Economy , Most of Greek Municipalities and Prefectures, Agriculture Cooperative Unions, Thessaloniki Port Authority, Piraeus Port Authority, The Greek Railways, etc.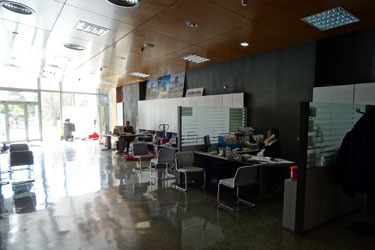 Some of the several thousands customers are: